.pk is the specific country domain for Independent Republic Pakistan. .PK is the top-level domain. Each country has its own Tlds. If we talk about our country Pakistan, then Pakistan has its own country code top-level domain name .pk.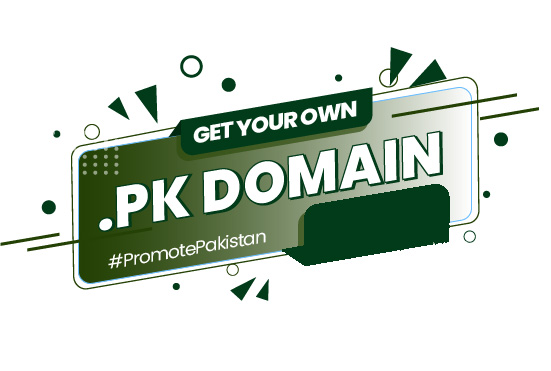 Pakistan Network Information Center(PKNIC) is the main registry that has all the reserved rights to register, renew and transfer these domains like, .pk, .com.pk, .edu.pk, etc. In front, there are many resellers who are working and reselling these domains and also hosting. They are working on the PKNIC schedule on 1 to 10 year plan. PK Domain is one of the large and best hosting and domain provider within and outside Pakistan.
If someones have its company, business, organization, educational institute, school, college, university, or any other food or clothing brand, then they will try to get maximum customers. You can get maximum response and customers on your business if you have an online presence. You can expand your business worldwide if you have your customers in the whole world. Yes, you can achieve your goals if you have your online presence in the world, to your required audience. Really, if you want an online presence then you should have a website for your firm. More than you should have a company domain to get the maximum audience, views, and responses to get maximum outcome. To resolve all these queries and give you the best solution, PK Domain is here to provide you all services to help you for the best.
Most of the TLDs related to PKNIC can be registered by any person in the world without any documentation. These could be some personal blogs, portfolios, or informative sites. On the other hand at the same time, there are some particular firms which just can be registered distinctly for such kind of individuals, associations, and departments which are located under Pakistani Provincial or Federal Government. Such domains are not easy to have for any website unless one fulfills all the terms and conditions and requirements of PKNIC. So if someone is really interested in launching his website under a valid Pakistani web name, then he/she come to our search bar, take his/her desired domain, and contact our sales team to get answers about related queries.
.PK Domain Registration in Pakistan
If you want to buy the domain in .com, .pk, or .com.pk, then you should go to our search bar and search with your desires domain. Choose an appropriate domain related to your business, fulfill all the terms and conditions that are announced by PKNIC, and then all necessary requirements. After completing the whole process, you will be contacted by our sales team and then our team publishes your website. To publish your website worldwide rather than local/domestic, you could charge more than usuals. The minimum duration of domain hosting is 2 years as per PKNIC policies. After two years you have to make a new agreement for renewal. Renewal costs are not much more than new ones. Some of the companies may charge some extra charges of renewal but PK Domain always cares his customers and give them discount always. PK Domain always helps its customers to grow their business and organization. As per the PKNIC registry policy, all the local businesses can be registered for a minimum of 2 years. Currently, they decide to change it minimum for 1 year, but this decision is still pending. If you are interested to originate in Pakistan or start a business in Pakistan, then .pk, .com.pk, .org.pk are the best extensions for your domain. If you are not the residential of Pakistan and willing to start a business in Pakistan, you can get the .pk domain also. You can grow up your business in Pakistan and can represent to whole Pakistan. PK Domain providing all kinds of solutions and services at affordable prices. You just have to come with PK Domain and enjoy the growing business.
PKNIC Cost Update
PKNIC registry alerted all its resellers about the changes in prices. PKNIC increase the prices of new registration and also renewal. Management took the decisions due to the high jerk of USD vs PKR. Prices are increased Rs. 175 per year. As all Pak website names can be registered for 2 years at least so total increment in cost would be PKR.350. As the PKNIC increased all prices, but PK Domain remains constant in its prices for the benefit of its customers.
.COM.PK Domain Registration
As we all know PKNIC cost infrastructure is increased and all the resellers also increased the prices, but PK Domain doesn't change its prices for the benefit of customers. PK Domain is still offering the cheapest and low prices for all Pakistani extensions. PK Domain decided to bear this price loss by themselves but they will not affect their precious customers and decide to move with old prices. Companies, organizations and also individuals can enjoy and can grow their image and business around the world with our best service in low price.
Method to get Registration
Follow the below steps to get registered.
Step1
First of all, go to the search bar, put your desired name, select the extensions and check the availability. Once you find your required name, place the order. At the end of this step, you will get the invoice number and all the details about the product and service. After this, you have to pay the total amount.
Setp2
We are offering different ways to pay the amount like Easypaisa, JazzCash, HBL, PayPal, Standard Charted, etc. You can choose which one suits you best. Make the Payment of your invoice. After that take the screenshot of your transaction. Now send the screenshot of your payment proof along with your order number and send it to our Whatsapp or Email.
Step3
As soon as we receive your order, our sales team will contact you on your given number to confirm the order and will guide you and assist you further if you need help. After completing this process your order proceeds shortly.