WordPress is an open-source web developing and blogging tool that is using on large scale for developing websites. According to W3Tech, WordPress has 40% of all websites shares on the internet including a Content management system (CMS) or with a custom-coded CMS. We can say, one of every third website is designed on WordPress that is running on the internet.
WordPress is a very easy and simple tool to build a website. In just a few minutes, one can go live by sharing his/her website on the internet. To creating a website on this platform, one doesn't require any developing, programming, or coding skills. It provides you a simple platform for creating a full-fledged website with thousands of themes and plugins. This platform gives you both options to create a website, you can do it with drag and drop, or with manual coding. You can create a website on entertainment, knowledge, eCommerce, sports, medical, health issues, foods, living and non-living things, humans, animals, social science, general science, information technology, etc.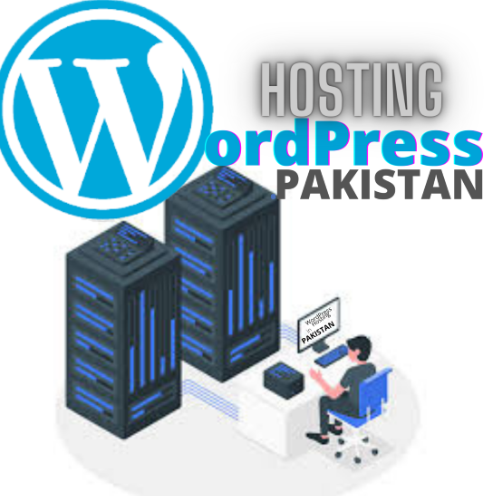 In Pakistan, most of the websites are developed on WordPress. People are being aware of this platform and going to be online on the internet world with the help of this simple and easy tool. Many branded websites are being online every day. People growing their businesses by appearing online themselves.
Why WordPress:
If you are running your business or company and want to be online, then you do not need to learn web development and spending hours learning and understanding technicalities. You just make your mind that you want your own website and you by yourself will create it. Now it is very easy to procure a running site through a single door, get a domain name with a sensible amount of disk space, and brisk WordPress establishment. Everything will permit you to be live in minutes with what messages, items, or administrations you need to sell, present, or market to the world, that all in only at no cost. Then, WordPress will help you to create in simple and easy ways. With this platform, you don't need to worry about special skills, with just drag and drop, you can make a good-looking website.
Why we Need WordPress Hosting:
WordPress hosting will be ideal hosting plans for those entrepreneurs, who want to run their website through a single door. It will allow you to be live with a single click. It is not enough just to create a website and go live. If you create a great-looking site and published it, then definitely you want a great audience too on your site. If you have a big plan for the future and want a highly positive response to your efforts, then spending some extra money is doesn't matter for you. You can get hosting services from any hosting service provider. To make this decision, you can achieve the goals that you set for your future regarding your brand.
Managed WordPress Hosting:
Managed WordPress is an optimized hosting platform for building and managing sites. You do not need to worry about managing databases and other data. Because of the popularity of WordPress, a few webs facilitating suppliers have decided to spend significant time in WordPress and offer what's known as overseen WordPress facilitating. Overseen WordPress facilitating is an attendant service where all specialized parts of running It is overseen by the host. This incorporates security, speed, it refreshes every day reinforcements, site uptime, and versatility. The thought behind oversaw WordPress facilitating is to offer a totally bother-free insight, so you can zero in on maintaining your business and doing what you are acceptable at. Perhaps the most awesome aspect about Managed WordPress facilitating is the superior help. Your help is furnished by genuine specialists with bunches of involvement as opposed to somebody who is perusing a help manual. With all these benefits, there are some advantages and disadvantages of this.
Advantages:
⦁ Fast Speed: Managed Hosting servers are designed especially for the speed-boosting of WordPress. They help you to manage when your website gets high traffic on it.
⦁ Security: To secure your website is one of the big deals with it. They will provide you a very tight security layer and scan your site actively to protect it from malware and any other viruses.
⦁ Daily Backup: Your managed hosting provider will create daily backups.
⦁ Automatic Updates: You don't have to worry about updates in your busy routine. Because they will update your website time by time.
Disadvantages:
⦁ Price: When you will be entertained with all the upper facilities, definitely you will be charged with more price. These prices are usually high than hosting and they charge this amount on a per month basis.
⦁ Limits: Because the server architecture designed for WordPress, they only run the same based websites. You cannot run all the plugins, because they blocked your plugins that slow down your website.
⦁ Less Control: Because you give them total control over your website, now you are free, you don't have much more control over your website.
If you are a beginner and have a small business, then you do not need managed hosting. You should start with short hosting, it will more affordable and easy for you. You can handle and manage your website easily by yourself.
In short, we can say, if you are running a business and want to spread your business around the world, or you want to represent yourself on the internet and want to be viral, then this platform will help you a lot to fulfill your wishes. Just use this platform, make your own website, get hosting from the trusted hosting service provider and achieve your desire goals.
In Pakistan:
In Pakistan, there are many people and companies who are providing hosting services. You can get a hosting service from any trusted one. Pk Domain is one of the most famous and trusted service providers which is working through Pakistan and giving its service around the world. Pk Domain providing several services like i.e, hosting, domain registration, VPS sharing, dedicated server, web designing, etc.