With each passing day, the internet, advance, and information technology are growing in the world. The whole world is relying on the internet and converting their businesses from manual to online and auto mode. No doubt, copy, and pencil have their own worth, but if we talk about business, then there is no more important role than paper and pencil in business. You are thinking, Why? Because as businesses growing, the information and data collection requirements are increasing day by day. This is very risky, if we write or save our precious data on paper because due to any disaster, maybe data loss, then what we will do?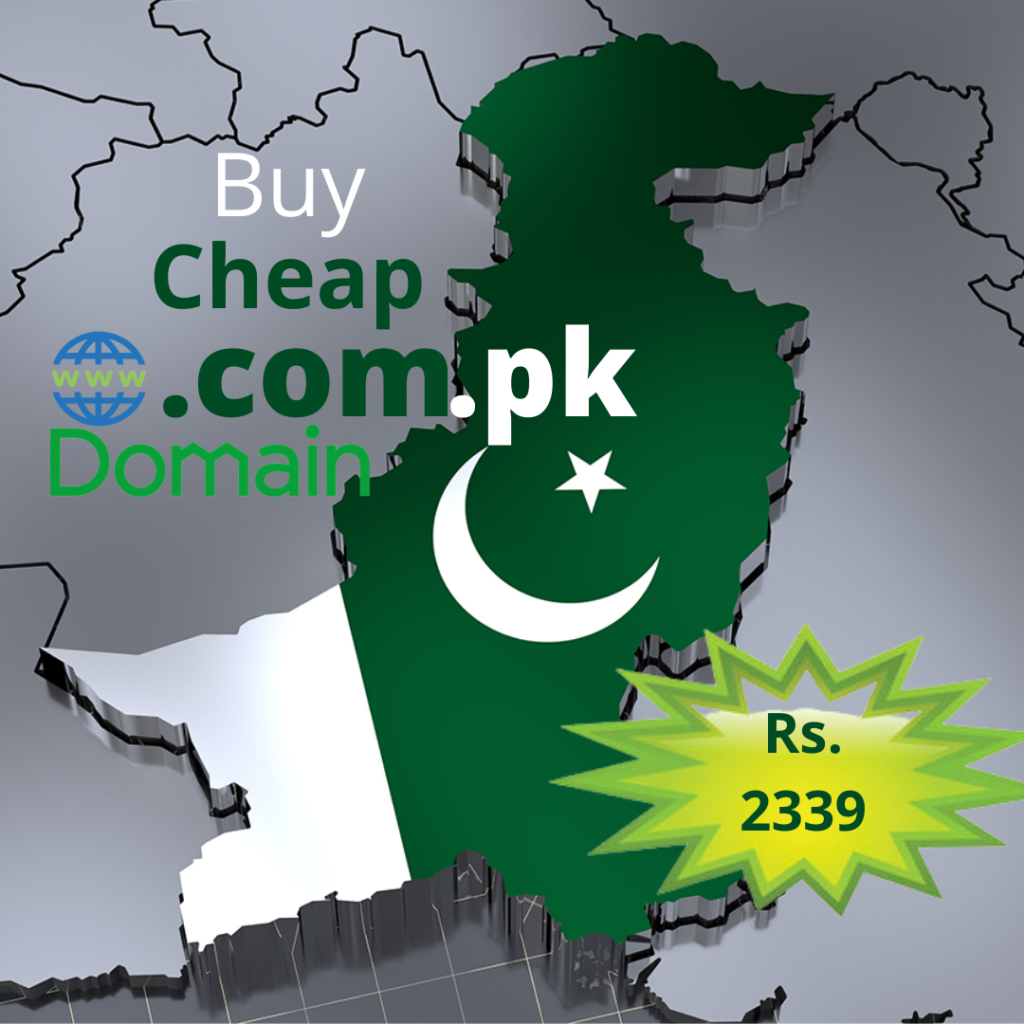 Like the rest of the world, in Pakistan, advanced technology is growing and increasing also. If we take a look, each subsequent day is different from the previous one. People are relying on and diverting their minds towards modern and advanced technologies. Because everyone is learning about the benefits of the computer and IT industry. Storing data on computers and servers in different locations is increasing. In this way, the percentage of losing data is decreased. We can operate our business and can access our data at any location. This all is possible due to modern computer technology. Therefore, in Pakistan representation of business and selling online is growing. So, website and web hosting are also increasing.
As with everything online business and service providing demand is increasing, so without having a website is not possible. You should have a great-looking website for your business and your online store. If you are Pakistani and also running your online business and want to expand your business and customers across the world, then you should your website domain with .com.pk.
What is .com.pk?
.com is a top-level domain (TLD) in the domain name system of the internet. Com is derived from the word commercial indicating its original purpose of the domain. And .pk is the country code top-level domain (ccTLD) of Islamic Republic Pakistan. PKNIC is the single association supported by the Government of Pakistan to embrace the organization of 'pk' space domains. The first time, the .pk domain was registered on 03 June 1992. PKNIC has all the rights reserved, only authorized PKNIC resellers can register domain .pk and .com.pk.
Who can use .com.pk?
Anyone who is using the internet and want to register his/her organization's website or any online store website can get a registered domain name with .com.pk. According to PKNIC policy without reserved domain names and without a third-level domain name, any internet user who is living and running a business in Pakistan or not, can contact to PKNIC authorized reseller and register his/her desired domain. Trademarks and reserved domains couldn't be purchase, in-case if you find availability, but they might be canceled in the future. Third-level domains like .gov.pk, .gop.pk, .edu.pk, etc are not allowed for any common person. There are some rules that are pre-defined for such types of domains. So, come to show your devotions towards your homeland Pakistan and register your website to serve the people of Pakistan.
Benefits of .com.pk Domain:
If you are sitting in Pakistan and also have your whole business setup in Pakistan, but want to expand the organization all over the world, then .com.pk is the ever best option to fulfill your desires and goals regarding your business. If you are running an online store, then you have a great mind if your registered your domain with .com.pk. There are lots of advantages of .com.pk; some of the benefits are listed below:
It boosts your website and business.
Helps you to make a good income.
Contributes to the country's prosperity.
Rank your website in Google search at local and worldwide levels.
Earn more with less effort.
Chance to serve the community of Pakistan.
Build a positive image of Pakistan in front of the whole world with high-quality products.
Registration cost of .com.pk:
As per PKNIC policies, the registry has increased the cost of the .pk domain. As .pk domain prices are altered, so .com.pk cost is automatically increased. But after alteration in prices, some of the resellers are offering with previous rates and serving their customers. The minimum price offering for registration in Pakistan is Rs. 2339/2 years. You can register your website from Pk Domain for a minimum of two years and a maximum of ten years at very affordable prices.
Registration in Pakistan:
In Pakistan, only PKNIC authorized resellers can have the authority to register your domain. When you are going to register, check carefully the authorization of the reseller on their website. If you want to register by yourself, you can purchase PKNIC prepaid card. With this prepaid card, you can register when you want. But before the time limit reach, you have to renew your domain name, otherwise, it will expire and can be sold to any other user.
In short, I will highly recommend the people of Pakistan and overseas Pakistanis, come and show your love towards your lovely motherland Pakistan, contribute to revenue generation and serve your people.
Who is offering Registration?
.com.pk is a very cheap domain but precious in worth. There are multiple resellers who are serving the community and registering domains. Pk Domain is one of the best and trusted PKNIC authorized reselling company which is working for the last 12 years in Pakistan. So, come and visit the website of Pk Domain and buy cheap .com.pk domain in Pakistan and contribute to the prosperity of Pakistan.