United Arab Emirates (UAE) consists of seven states and it is the best marketplace in the Middle East. UAE is prestigious as the worldwide business center associating east and west. UAE has world-class facilities in place which permit the establishment of businesses easily, provide a secure and friendly business environment, and offer excellent Information and Communications Technology (ICT) infrastructure.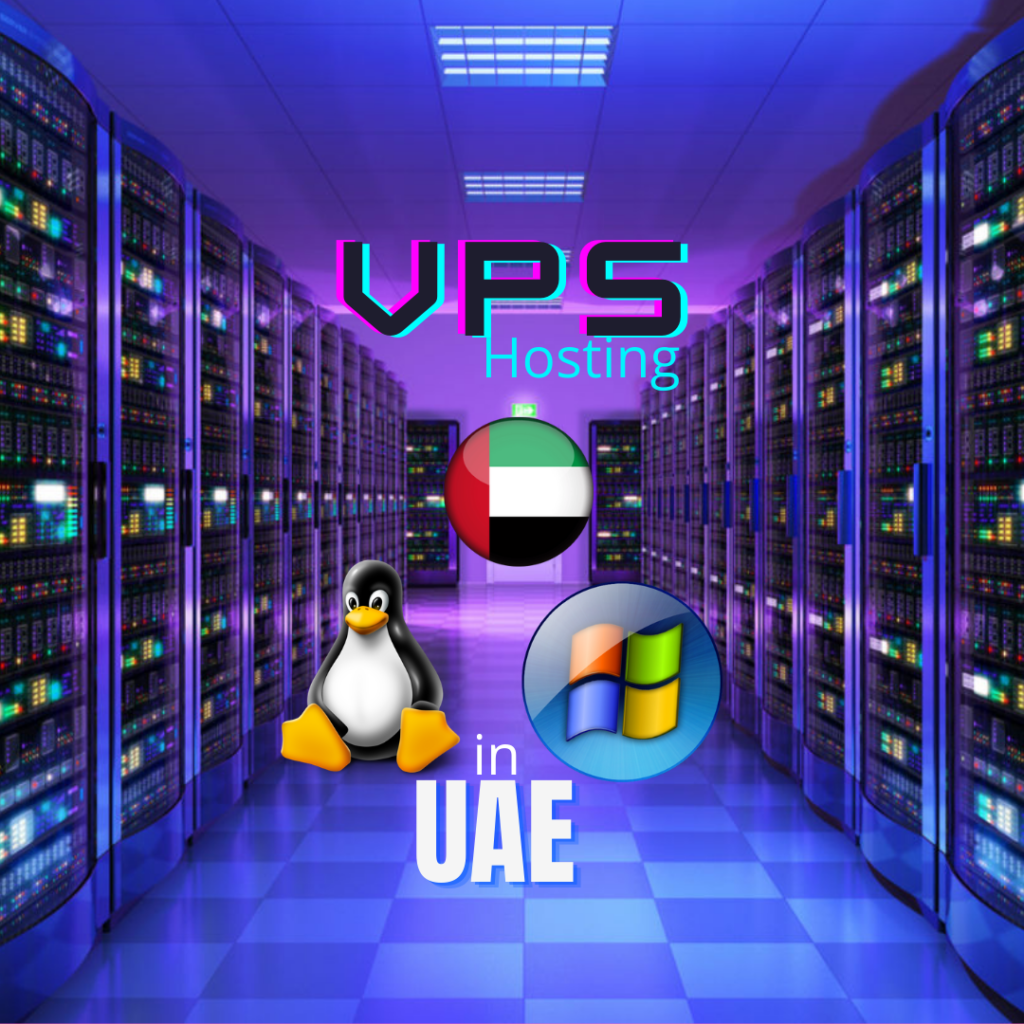 As modern technology is growing, online shopping trend is increasing with each passing day. Special in the epidemic situation of coronavirus (COVID'19), people used more online shopping of every type instead of going to the shopping center. So, online product availability and online shopping are increasing in the whole world. Like the rest of the world, people in UAE are also running online businesses on large scale through various platforms on the internet. People are using various social sites, applications, and websites to expand the reach of their organization. To run their online platforms properly and efficiently, they are using hosting services of different types.
Sharing physical machines but not operating systems and allocated resources, VPS hosting is the best option for websites and other hosting plans. You will be allocated with the required RAM, CPU, and storage. No one can use your allocated resources. VPS hosting helps you more to grow your business on the internet. You can manage, install server applications, administrate, control, and configure your server easily without any hassle.
What is VPS?
VPS is the best component of a dedicated server and shared hosting. In VPS "dedicated server is divided through some specific software into its resources like CPU, RAM, and storage". VPS basically itself a single physical server, but its resources partitioned and allocate to clients according to user requirements. Then these allocated resources are only used by a single user.
Virtual private servers run their own operating system like a physical dedicated server. It is a very compatible solution and also cost-effective. As the dedicated server is physically one server that does not share its resources with any other guest machine, so it is more costly and needs maintenance, on the other hand, the virtual private server is maintenance-free and has low costs. A VPS owner can run more than one website on their server.
Why Choose VPS Hosting?
As VPS has its own critical highlights in correlation with a shared and dedicated server. Normally, web hosts offer various plans with various amounts of email capacity, RAM, storage, CPU strength, domain hosting, and month-to-month move information. Ordinarily, a typical web host will offer you at least 4GM RAM, 100GB storage, and a sensible volume of monthly data transfer. If you want maximum growth of website and want to achieve your goals, then you should look for a web host who offers you unlimited services as possible. Although the dedicated server is before this one, VPS likewise has a few highlights and advantages in itself. Some features and benefits are below.
Dedicated Resources: In VPS hosting you have your certain amount of dedicated resources like RAM, CPU, and storage which can only be used by you and no one can use it, unlike shared hosting.
Control: Unlike shared, you will have full control of your server. You can configure your server and can install a server application that requires system rebooting.
Customization: You have full control over your operating system, no one can interrupt you in your customization. You can customize applications like PHP, Apache, MYSQL, etc as per your need.
Privacy: As you are not sharing your operating system and server with anyone else, so no one can disturb your privacy.
All the features have their own significance, yet none matches with uptime. In the event that your site is down, your client won't ready to get to you and discover your administrations and items. It doesn't how great you have a website or how good-looking and charming it is, but if you can't provide fast service then it will affect your business very badly.
Why is VPS Hosting in UAE?
UAE is the big marketplace in the Middle East. Businesses are growing in UAE. People from outside the UAE are interested and very eager to invest in UAE in multiple businesses. In UAE natural disasters are rarely happened. So, it's the best place for setting up IT projects. As mentioned it's a safe place, so getting hosting servers is the best option for UAE and the nearest located businesses.
You have freedom of upgrading these resources at any time using client area console so to acquire a UAE VPS server include one bigger fact than of those mentioned above is to show off the practical existence of this location by being online through the Dubai IP range. The world is evolving faster than ever, in the IT sector changes are occurring even quicker, people need more variety to secure and win their business so, in all current and upcoming circumstances, acceptance and feasibility of the United Arab Emirates are prominently increasing.
VPS Hosting Cost in UAE:
VPS hosting costs vary with different hosting plans. Many hosting service providers provide different packages according to their strategies. Some providers just offer Linux-based hosting and some of them offer Windows-based hosting. Some of the best-providing companies provide you Linux and Windows-based VPS hosting. If you have a plan to buy VPS hosting in UAE from a foreign company, the minimum bill will charge you AED185/$49 with 2GB RAM, 50GB storage, and 1vCPU on a monthly basis. If you decide to purchase VPS hosting in UAE from Pakistan based company, you will be charged only $28.0/per-month.
If you want a conclusion, we can say, VPS hosting in UAE will boost your business and your experience regarding your online presence. Because UAE is a safe and calm country and a fast-growing economy of the world.
In Pakistan is VPS UAE hosting Available?
VPS hosting provider companies are serving the nation and providing different services in the IT sector. Some companies are working and providing hosting just on a local base and some are providing servers on different locations according to the customer needs. Wins Hosting is one of the best and trustable company which is providing VPS hosting in UAE and on different locations according to client needs at very affordable prices with a 99.9% uptime guarantee.