Imagine if you are living in Pakistan and you have your customers in United Kingdom (UK). It sounds good, and why not, every business owner wants a large number of customers, viewers, and supporters on his/her business. Definitely, everyone wants to get maximum responses and also wants to earn handsome money.
All of the above is possible if you have the right presence in the UK community. You can easily market your business. But you are living in Pakistan and your business setup is also here, then what will be the way to achieve your goal? Do not worry about it, it could be possible, don't matter where you are living in Pakistan or not. Your passion and dedication can make everything possible that comes to your mind positively. You should also show your devotion to your homeland in generating income for your country.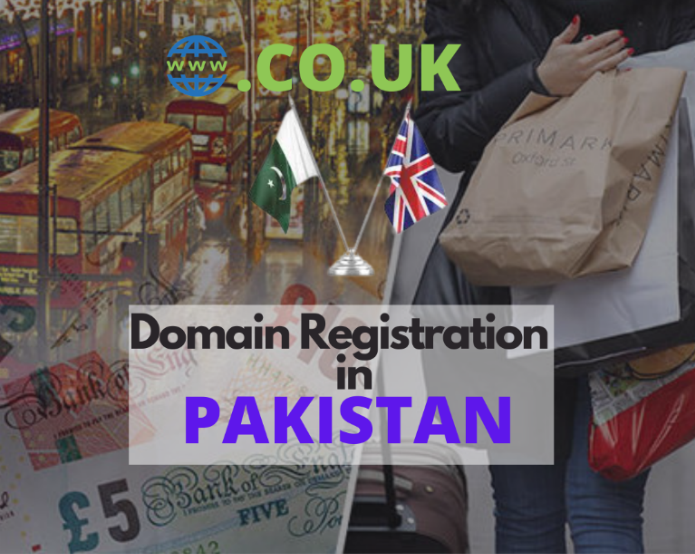 Your business does not deserve to be limited to any city, region, or country. You deserve expansion in different countries. Now you are thinking what is the way to expand my business in different countries? In this age of modern technology, the Internet is a great way to fulfill your business aspirations. Felicitous presence on the Internet makes competition and acquisition possible. Yes, create your good-looking website and make it possible for everything. Your website on the internet with the .co.uk domain will help you more to represent your business in front of the UK community. You know why? Because .uk is a top-level domain TLD of the United Kingdom. In fact, the only justification I can find comes from research that 79% of British consumers prefer to use a .uk domain when searching on the internet or buying something online.
What is .co.uk domain?
Word co comes from the company and uk comes from the United Kingdom. .uk is the ccTLD of the United Kingdom. .co.uk is a widely used domain name by various companies in the UK. The first time .uk domain name was registered in July 1985. As of Feb, 2016, it is the fifth most popular top-level domain in world after .com, .cn, .de and .net. Almost 10 million websites are registered with .uk domain.
Who can use .co.uk?
The .co.uk second-level domain name (SLD) is proposed for any business either found or working together in the United Kingdom. Keep in mind .uk cannot be used without fulfilling the requirements regarding this if you have not a business in UK, because .uk is the specific ccTLD and the British registry has all rights for registration. But you can register your business website domain with .co.uk extension. This will further help you attract British Internet users to your company. You can represent your country and show a positive image of your motherland in a foreign country. Because you have a responsibility to work for the development of your country.
Benefits of using .co.uk:
If someone is running an online business in Pakistan and wants to expand to the UK countries, he will different ways to attract the community of the UK. But as I quoted before British consumers prefer to use a .uk domain when searching on the internet or buying something online, and also British has a big market place of business, so it will be a good decision to launch your eCommerce website with .co.uk domain. There are many advantages of this domain but some of are below:
You can attract online buyers easily.
Can earn a good income from British people.
Create a positive image of your country with your good services.
You can introduce your culture and tradition there.
How to Register .co.uk in Pakistan?
If you want to get .co.uk domain registration in Pakistan, you should have to contact resellers who are providing the services of domain registration in Pakistan. Every reseller can't register your domain but some of them have the rights and authority to register it. You just check the availability of your required domain and can place your order for it. If you are worried about how I can check availability, then no need to worry, you can go on the service-providing company's website and check, or you can search Whois domain lookup to make sure of the availability. So, after checking and placing an order, fulfill all the requirement s and make it possible to live your website.
Cost and Registration duration:
One can register his/her website with this generic domain in Pakistan. Prices of this domain are different because every company providing according to their packages. The minimum price to get .co.uk domain registration in Pakistan is Rs.1299. Like all other common domain extensions, the .co.uk domain registers for a minimum of one year and a maximum of ten years. You must renew the contract before it expires, otherwise, your domain will expire.
The sum-up of all the above discussion is if a business or online service provider wants to expand into the United Kingdom, he needs to live the website with .co.uk domain.
In Pakistan who is Registering?
In Pakistan, several companies providing the services of domain registration and hosting. These firms working on national and international levels. Among all of them, Pk Domain is one of the best and trusted company which is providing different services on internet world. Pk Domain offering domain registration, WordPress hosting, VPS hosting, dedicated server, web designing, and web development, etc.