The news industry in the world is growing day by day. And there is competition among all video streaming providers. Excellent content and videography are the main features that attract consumers. If you want to compete with your competitors, you need to create your own channel with high-quality videography, attractive content, and unique ideas. If you have all these points and you can serve your community, then yes, you are welcome to create your own video streaming channel.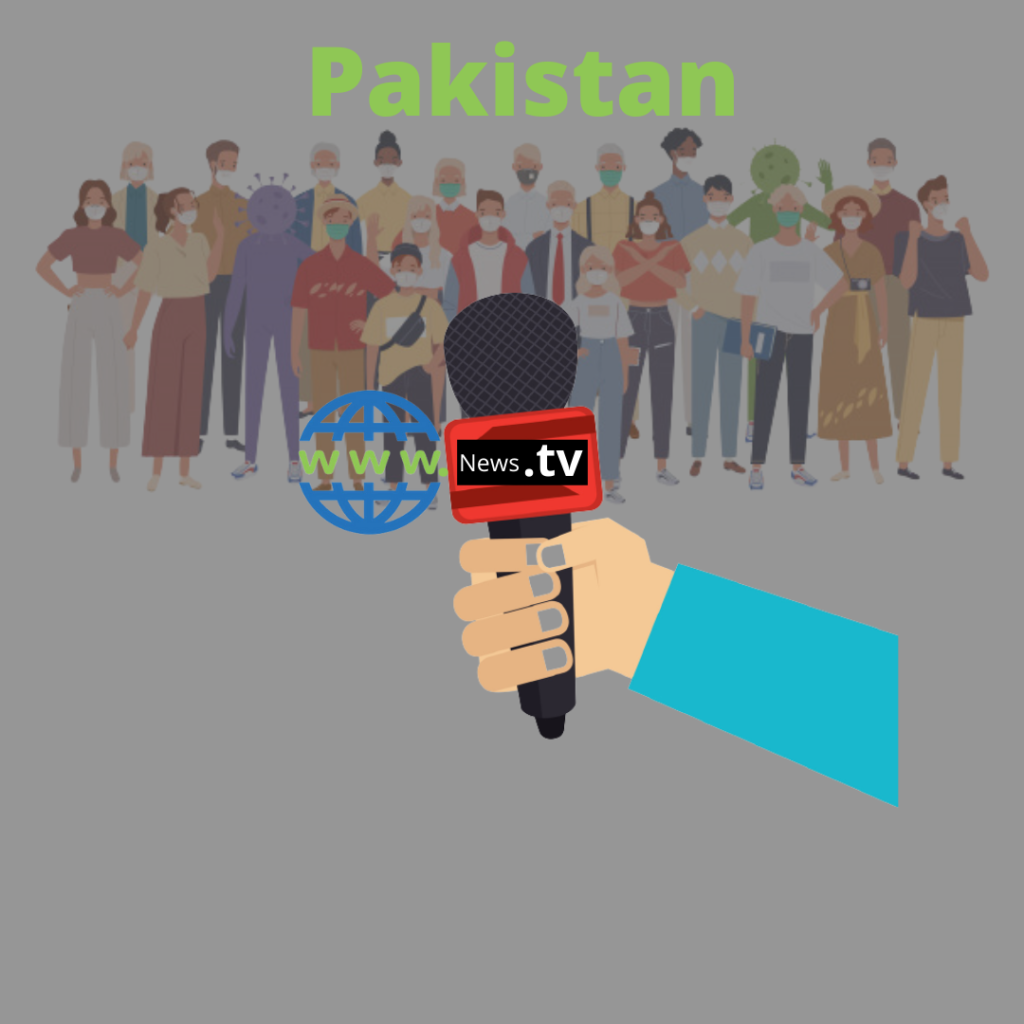 In this age of competition, every channel owner wants to expand his channel with as many clients and users as possible. It's not easy to compete against anyone in this 21st century, especially when you're just starting your new business. Unique ideas and looks will make it possible to compete with the industry giants that are already working, earning, and generating a large amount of income. And it is clear that everyone who has a small business or a large one wants to have a good income.
Like the rest of the world, in Pakistan, the news industry is growing every day. There is a large number of news channels working on the International, national and local levels. Many channels exist and working, but they are unable to achieve their goals. The reason is that they don't have a proper channel to introduce themselves. But, it is possible to achieve your goals, no matter you are a new one or not. Having a website with a proper and popular domain makes it possible to achieve your goal. To grow your business the .tv domain is the best option for your video streaming channel/website. With a .tv domain, you will be able to showcase your services on the internet, and in this way, people will be familiar with your channel.
What is .TV Domain?
As we know TV is an abbreviation of television, and in this age television is the familiar source to provide knowledge, entertainment, and many other things to people. Television is not just a source of entertainment or knowledge, it is a great marketing tool.
.tv is a top-level website domain extension that is registered for video streaming channels. News channels, Drama/films channels, entertainment, and marketing channels are using .tv for their websites. Popular websites .tv domain could see on the top-level of searching when one wants a visualization result on the internet. You can have multiple options for registering your site with country code top-level domains (ccTlds) like .pk, .com.pk, etc, but these domains will not give you the best result compared to .tv (if you have a video streaming website).
History of .TV Domain:
The domain name .tv is an Internet country code top-level domain (ccTLD) of Tuvalu. First, the .tv domain was introduced in 1996 by Tuvalu. The domain name is famous, and hence economically significant on the grounds that it is a contraction of the word television. So after that .tv domain become popular for video streaming channels.
Tuvalu registry has all the rights of the .tv domain. In 1998 the Tuvalu government tried to profit by the .tv addition being like "Television". In 2010, almost 10% of the income of the Government of Tuvalu came from sovereignties from .tv addresses.
Who can use .tv Domain?
Websites that provide video streaming can get registration with .tv domain. Except reserved third-level domains like .com.tv, .net.tv, .org.tv and others, any person can register with second-level domain like example.tv.
Benefits of .tv Domain:
Registering your media website with this specific domain can help you to achieve your life goals related to your media, filmmaking, and drama business. The .tv domain has many advantages, some of which are as follows:
⦁ Using a .tv domain will boost its ranking in Google search, as you have a media website and is relevant to your content.
⦁ It's a popular domain name but has less competition because most sites use .com or others ccTlds.
⦁ This domain has completed its 20+ years, so, it is well recognized by internet users.
⦁ As it the TLD of Tuvalu, so it is more interesting and beneficial to choose the .tv domain.
⦁ To get the best ranking in media channels, it will provide you great support.
Top 10 Websites with .TV Domain:
In the ocean of the internet, there are millions of websites that are running. Each one has its own goal and serving its community. Some of the websites are listed below which are having .tv domain name:
twitch.tv
dkn.tv
dingit.tv
ntd.tv
zhanqi.tv
fanserials.tv
vidzi.tv
kinozal.tv
3sk.tv
plex.tv
Top 10 Pakistani websites with .TV Domain:
As media business growing in Pakistan, competition among them is increased. Many News channels are popular in Pakistan that is also providing their streaming outside the country. Some of the top channels are listed below who are having websites with the .tv domain:
arynews.tv
geo.tv (Geo News)
samaa.tv
dunyanews.tv
aaj.tv (Aaj News)
tvonepk.tv
newsone.tv
avtkhyber.tv
minhaj.tv
ktntv.tv (KTN News)
Cost of .tv Domain:
Every reseller providing services of .tv Domain registration in Pakistan at different prices. The Everage price is $26/year for registering a website with this domain. Everage Renewal and transfer prices are $26.99.
Briefly, If I say, if one has a media channel and wants to achieve goals in the set time, then he/she should have a website with a television extension.
Who is Registering?
In Pakistan, several companies providing the services of domain registration and hosting. These firms working on national and international levels. Among all of them, Pk Domain is one of the best and trusted company which is providing different services on internet world. Pk Domain offering domain registration, WordPress hosting, VPS hosting, dedicated server, web designing, and web development, etc.