Like the rest of the world, people in Pakistan are running online businesses through various platforms on the internet. People are using various social sites, applications, and websites to expand the reach of their organization. To run their online platforms properly and efficiently, they are using hosting services of different types.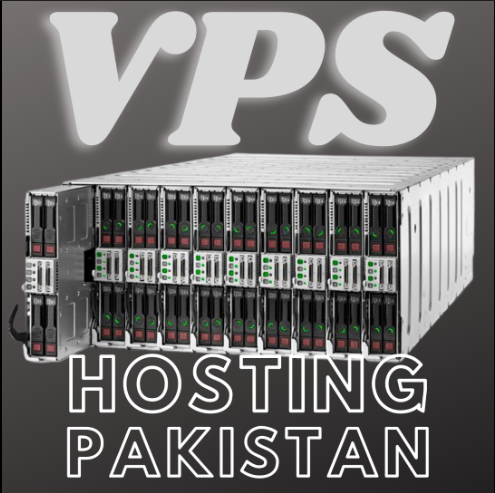 If you want to take your business online and want to build your own website on a server that offers more power, stability, and flexibility, then VPS hosting is one of the affordable and reasonable services in various hosting services to gaining the required storage and managing websites. Unlike shared hosting, VPS is working more likely a Dedicated server. But there is a difference between VPS and Dedicated servers, in managing and working style.
In Pakistan, people purchase different hosting packages for their small to large businesses. VPS hosting is contains the best package for startups and newly growing entrepreneurs. Sharing a server physically, but having ownership of own part, do help more to run, manage and configure and administrate one or more websites.
What is VPS hosting:
VPS contains the best component of Shared hosting and Dedicated server hosting. In VPS one dedicated server divided virtually into multiple servers equally by using specific software, but every server has its own dedicated resources. Each part assigned with specific storage, CPU, and RAM. When one customer purchase this service, he/she will be allowed with the required server. VPS basically itself is one server physically but has multiple virtual parts in it. One part could not use the allocated resources of another one.
Virtual private servers run their own operating system like a physical dedicated server. It is a very compatible solution and also cost-effective. As the dedicated server is physically one server that does not share its resources with any other guest machine, so it is more costly and needs maintenance, on the other hand, the virtual private server is maintenance-free and has low costs. A VPS owner can run more than one website on their server.
Preference of VPS over Shared:
As we know, in shared hosting, multiple websites are grouped together on one server. All websites use shared memory, CPU, and RAM, and are suitable for small users. VPS, on the other hand, has its own system, so one can configure and manage one's own server. VPS hosting allows you to host multiple websites, databases, blogs, and much more.
Why choose VPS hosting:
Once you register your website domain, then it's time to start looking for a server. Because just creation and registering a website is not enough for your business. It's time to choose the best hosting service wisely. If you really want all of this, then VPS hosting is the best one for your business. As VPS has its own key features in comparison with a shared and dedicated server. Usually, web hosts offer multiple plans with different amounts of email capability, RAM, storage, CPU strength, domain hosting, and monthly transfer data. Typically a common web host will offer you at least 4GM RAM, 100GB storage, and a reasonable volume of monthly data transfer. If you want maximum growth of website and want to achieve your goals, then you should look for a web host who offers you unlimited services as possible. Although the dedicated server is prior to this one, VPS also has some features and benefits in itself. Some features and benefits are below.
⦁ Dedicated Resources: In VPS hosting you have your certain amount of dedicated resources like RAM, CPU, and storage which can only be used by you and no one can use it, unlike shared hosting.
⦁ Control: Unlike shared, you will have full control of your server. You can configure your server and can install a server application that requires system rebooting.
⦁ Customization: You have full control over your operating system, no one can interrupt you in your customization. You can customize applications like PHP, Apache, MYSQL, etc according to your need.
⦁ Privacy: As you are not sharing your operating system and server with anyone else, so no one can disturb your privacy.
All the features have their own importance, but none matches with uptime. If your website is down then your customer will not able to access you and find your services and products. It doesn't how great you have a website or how good-looking and charming it is, but if you can't provide fast service then it will affect your business very badly.
VPS hosting cost in Pakistan:
In Pakistan, there are many hosts who are offering host services at various prices. Many of them just offer servers running Linux-based operating systems. Most of the hosts offering Window based operating systems. Most hosts also offering both Linux and Window based operating systems. You should search and select according to your needs which will help to meet your requirements. Mostly VPS hosting service which is providing in Pakistan is $20 to $100 per month or more. Every hosting company has its own price list, discounts, and packages. You can choose according to your requirement and budget.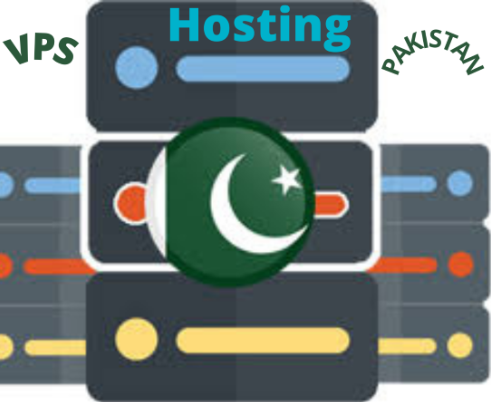 In short, if we want to meet our goals and also want to serve our community through our online services, then we should have great-looking websites. If we have an efficient website of any other platform, we can deliver our products to our precious customers. Without having an online presence, we will be limited to specific areas, we can't serve our community more and more. Therefore, it is very important to present ourselves with advanced technologies. Also, we need good and speedy servers which will run our sites and other applications faster. The above-mentioned server could help you more in achieving your desired wishes regarding your company.
In Pakistan Who is Offering:
In Pakistan, many domain registration and hosting companies are working to serve the local and international community. When you are choosing a company for the desired purpose, keep in mind the key features, and don't forget to contract with them. PK Domain is an excellent and reliable company providing VPS hosting in Pakistan. Pk Domain is a Pakistan-based IT solution providing company that is serving with its services around the world.