Pakistan is becoming the best country in the world in terms of modern technology. As technology is advancing in the world, Pakistan is also developing and becoming the most desired country in this region. People run their businesses and want to work remotely. For this, they need computer machines and servers that will allow them to work remotely. Obviously, when a person wants to connect all the employees from different places, then he will need the main server, with the help of which he can connect all his employees.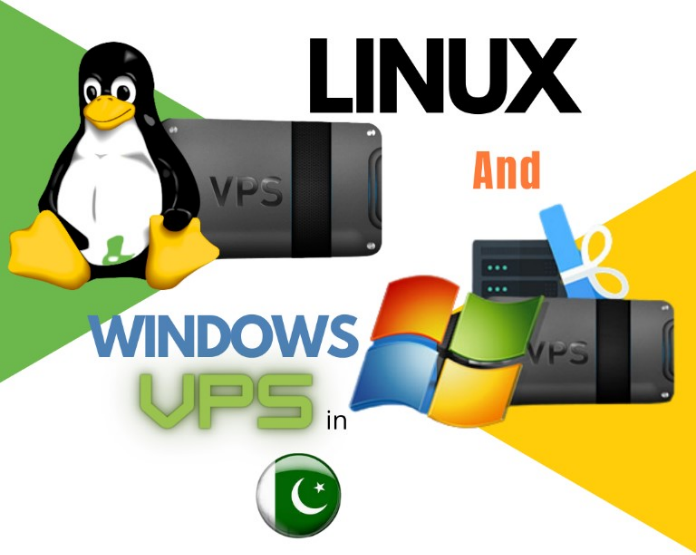 Many national and international companies are working for the betterment of technology in the world and also in the Independent Islamic Republic of Pakistan. Many companies growing their businesses and providing working opportunities to the local and overseas people. These companies providing online working facilities to the people, so that they can work from home.
To carry out and run online transactions and work procedures, these organizations use heavy computer machines that contain all the work data and working scenarios. Compared to ordinary computer machines, these computer machines are more powerful and have the capacity to work better. Basically, these powerful machines are computer servers, which are main machines, and small systems are connected to this main machine.
What is Server?
The server is the main computer that provides data and information to other small computers. These small computers are clients or workers, and they are connected via local area network (LAN) or wide area network (WAN). If you are working in an office and using a computer system, it means you are connected via LAN, and if you are working remotely and located in another corner of the world, then you are connected via WAN such as the internet.
To provide remotely working opportunities or want to save data, send files, males, and online their websites, almost all firms use different types of servers like VPS. VPS is further available on different operating systems. Linux and Windows Virtual private servers are the most used ones.
Linux VPS: Linux VPS is a virtual server that is hosted on a physical server. It is optimized for Linux operating systems. It is a mixture of shared and dedicated hosting servers. Because in this one you have shared your server physically with others. Fast speed, better performance, and stability make the Linux server more desired.
Windows VPS: Windows VPS has based on the windows operating system. this server has come out ahead in the usability issues because it has a friendly graphic user interface (GUI) very similar to Windows operating system. It has more compatibility with software developed for windows.
Nature of Framework:
Linux hosting is an open-source working framework that makes programming accessible to anybody and permits them to utilize and edit for free. On the other hand, Windows hosting is run on windows OS that developed by Microsoft. Since Windows is a commercial framework which is claimed by Microsoft, and Linux is an open-source type that requires no authorizing cost, Windows is costly than Linux. The major difference between these two types is cost. Windows hosting is more costly than Linux VPS.
Linux VPS or Windows VPS?
When you decide that you need a virtual private server for you and your website, the next step is which operating system you will run. You have two choices to select VPS among Linux and Windows systems. Although, there are many basic functions that are common between these two VPS. But the decision is up to you for selecting according to your preferences and requirements. There are some conditions on which basis we can select the best one.
If your application is developed in ASP or ASP.NET, then Windows VPS will provide you the environment to run your website or any other application. If you use MS SQL Database in your project, choosing a Microsoft windows product for your hosting makes the most sense. Windows VPS servers are intended for those that organizations that run on Microsoft programs, offering a more extensive base of help highlighting more ordinary and consistent updates.
On another side, if you used an open-source program for developing like PHP or WordPress and used MYSQL for database, then Linux VPS is a great solution.
If you are working on entry-level and don't have an IT expert team then journey with Windows is a great option for you. Because, everyone is most familiar with Microsoft Windows and also it has a great, easy, and friendly interface because Linux required IT knowledge to run and configure things.
VPS now in Pakistan:
If you are living running your business on Pakistan-level or you are a foreigner and decide to develop your business here, and can't afford high prices for purchasing servers on an international level, then enjoying your business with a local base server is the best selection. Because, if you purchase a server for your websites, emailing, gaming, or any other purpose in Pakistan, you will pay a very low price in comparison to buy a server in the US, UK, or any other country.
Using a Virtual private server from Pakistan will enhance your business value and you will be entertained will high-traffic on your website. With all of these, you can meet your goals.
In short, if we state, we can say that for a better experience of getting feedback with good power on our business and website, we should use Pakistan-based VPS. In this way, we can promote our business and Pakistan's technologies, then we should encourage others and use it ourselves.
How Much Costly is it?
Every reseller offering this service at different prices. When you are going to contract with one company, read carefully the terms and policies of the company regarding your service. Some companies providing between $20 to $100 per month, some are charging different prices. The cost depends on your needed specifications.
Who is offering VPS in Pakistan:
In Pakistan, many resellers are providing web hosting and domain registration services. Some of them offer VPS hosting at the Pakistan level. PK Domain and Wins Hosting is one of the best Linux and Windows provider in Pakistan. PK Domain is a reliable and 100% quality assurance company serving Pakistan Nation.