When you think of Pakistan, computer technology here, what comes to your mind? A country without having advanced technology OR having fewer resources in the computer field? If yes, then you are WRONG. Because Pakistan is making progress in the computer field, in the usage of advanced technology with each passing day. Web and computer history, digital marketing, and online businesses increasing day by day. Everyone is moving towards online business. In this way, they are doing their trading in just one click.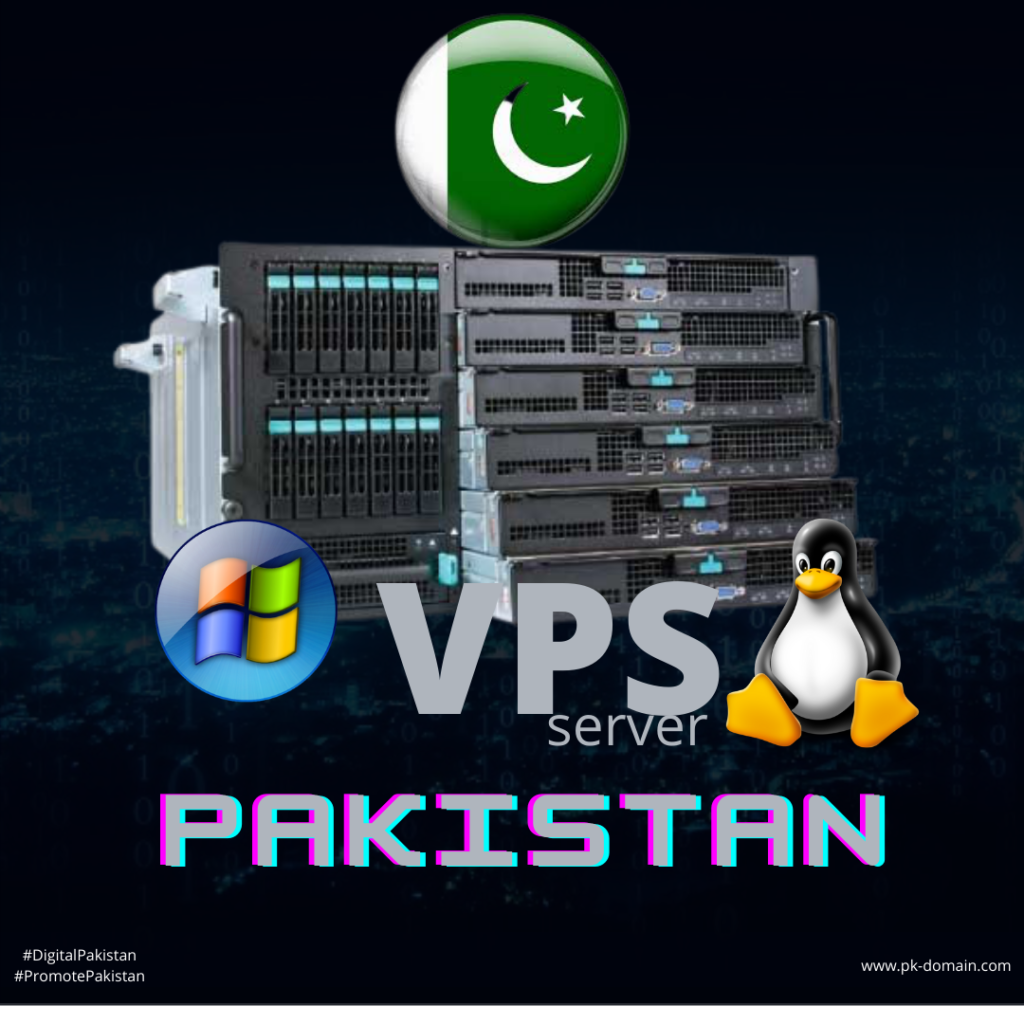 To complete all tasks regarding computer trading, one should have strong computers which can all the necessities. Because it's rarely possible that you can complete all tasks regarding online matters on your personal computer. In-case, if you want to do all of this on your PC, then ready to bear high expenses like electricity, internet, room space, powerful computers, and many more. Obviously, this is not easily possible. And then what is the best way to run our online computer-related tasks?
In this fast-paced computer age, virtual servers are the best and easiest way to help us achieve our goals. The availability of virtual servers makes it possible to store and accessibility of companies' big data, backup data, and many other tasks that we can do with virtual servers. One can buy a virtual server like a dedicated server or Virtual private server (VPS) from any reliable server service provider. Virtual private server (VPS) is one of the best solutions in our data store, web hosting, etc. problems. At first age, VPS was only available in the US or any other countries from outside Pakistan. But now, VPS servers are also available in Pakistan location at very affordable prices.
What is VPS (virtual private server)?
A virtual private server is a partitioned dedicated server. A VPS is essentially a server running inside a server. One physical server has different virtual servers, each secluded from the others. This is cultivated with software, called a hypervisor, that portions the physical server and keeps each section separate from the rest. Each VPS runs its own OS, free of the others, making the fantasy that it is really its own autonomous server. Each VPS can likewise be rebooted autonomously. According to customer needs, RAM, storage, and CPU allocated to the user. An only a specific user can use his/her server, no other neighbor user can access his/her resources.
Cheap VPS Server in Pakistan:
As the need for virtual servers grows in Pakistan, the service-providing companies increase the prices according to need. If you purchase VPS outside Pakistan, you will be charged with high costs. Instead of all, if you purchase VPS service in Pakistan, you will enjoy the best services at very affordable prices. Yes, now you can buy a cheap VPS server in Pakistan.
If you are web hosting providers or resellers and worried about foreign location servers, you don't have physical accessibility, then a server in Pakistan will boost your hosting business from Pakistan. You will not overcharge and don't be worried about payment methods. You can pay with local banking or mobile banking method. There are many other benefits of having VPS in Pakistan. You can enjoy low prices and can grow your market on a local basis. If you make your mind and your target Pakistani community, then using VPS in the Pakistan location will help you to meet your target.
Why Choose Virtual Private Server?
As VPS has its own critical highlights in correlation with a shared and dedicated server. Normally, web hosts offer various plans with various amounts of email capacity, RAM, storage, CPU strength, domain hosting, and month-to-month move information. Although the dedicated server is before this one, VPS likewise has a few highlights and advantages in itself. Some features and benefits are below.
Dedicated Resources: In VPS you have your certain amount of dedicated resources like RAM, CPU, and storage which can only be used by you and no one can use it, unlike shared hosting.
Control: Unlike shared, you will have full control of your server. You can configure your server and can install a server application that requires system rebooting.
Customization: You have full control over your operating system, no one can interrupt you in your customization. You can customize applications like PHP, Apache, MYSQL, etc as per your need.
Privacy: As you are not sharing your operating system and server with anyone else, so no one can disturb your privacy.
All the features have their own significance, yet none matches with uptime. In the event that your site is down, your client won't ready to get to you and discover your administrations and items. It doesn't how great you have a website or how good-looking and charming it is, but if you can't provide fast service then it will affect your business very badly.
Who is Providing Cheap VPS server in Pakistan?
There are many servers and hosting service provider companies providing servers. But not all of these are providing in the Pakistan location. Pk Domain is the best company which is providing virtual servers inside Pakistan. Pk Domain offers VPS service at different prices with different specifications. Below are the packages offered by Pk Domain in Pakistan, you can check and select the best according to your requirements.
| | | | | | |
| --- | --- | --- | --- | --- | --- |
| CORE(s) | Space | RAM | BANDWITH | ISP Port | Price |
| 02 | 300 GB SSD-boosted | 4GB | Unlimited | 100 Mbit/s | USD 21.95 |
| 04 | 700GB SSD-boosted | 10GB | Unlimited | 100 Mbit/s | USD 34.95 |
| 06 | 1400GB SSD-boosted | 20GB | Unlimited | 1000 Mbit/s | USD 45.95 |
| 04 | 200GB 100% SSD | 8GB | Unlimited | 200 Mbit/s | USD 29.95 |
| 06 | 400GB 100% SSD | 16GB | Unlimited | 400 Mbit/s | USD 39.95 |
| 08 | 800GB 100% SSD | 30GB | Unlimited | 600 Mbit/s | USD 59.95 |
| 10 | 1600GB 100% SSD | 60GB | Unlimited | 1000 Mbit/s | USD 89.95 |
All the above-mentioned specifications are available in Linux and Windows operating systems. If one wants to change according to requirements, rates will alter.
If you want to start your business in web hosting and want to serve the community of Pakistan, you are most welcome. You can enjoy the best with cheap prices but precious quality.